Item
ちょっとした角度がうれしいタモのベンチ Ash wood bench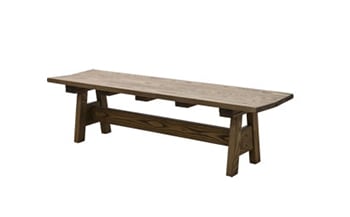 サイズ:W1200×D400×H410
主材:タモ材(Ash wood)トップコート仕上げ/座面ソフトレザー(黒)(Seat soft leather (black))

座ったときに安定感が増すように、座面が中心に向かって少し傾斜しています。タモの木の自然な木目が魅力です。色は落ち着いた雰囲気のブラウンで仕上げています。

So that the sense of stability when you sit increases, we are a little inclined toward the center of the seat surface. Natural grain of the wood of the ash is attractive. The color has been finished with a brown of calm atmosphere.